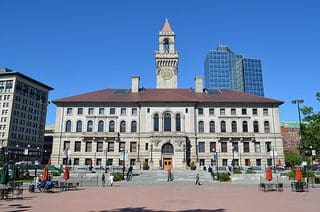 According to a new study by AllState Insurance Company, Boston was ranked as having the second worst drivers in America. The study further alleges that on average, Boston drivers have a motor vehicle accident roughly every 4.4 years. Unfortunately, the study also says that the number one riskiest drivers in the entire country are also in a Massachusetts city: Worcester.
The study, dubbed The Allstate America's Best Drivers Report, received its information from property damage collision claims by and against its policy holders and analyzed the 200 largest cities in the U.S., according to the U.S. Census Bureau's annual estimates of the population. That information was used to rank the best and worst drivers in America.
The report, although not used to determine auto insurance rates, is made "solely to boost the country's discussion about safe driving and to increase awareness of the importance of being safe and attentive behind the wheel". If so, it looks like Massachusetts is up for a long overdue discussion about keeping safe.
The cities ranked the safest included Fort Collins, CO and Brownsville, TX with an average 14.2 years between collisions. With cities having populations as dense as New York City and Los Angeles, it's a wonder how they almost doubled in the amount of years between their accidents at 7.8 and 6.5 years respectively.
What gives, Massachusetts?
Photo credit: Massachusetts Office of Travel & Tourism / Foter / Creative Commons Attribution-NoDerivs 2.0 Generic (CC BY-ND 2.0)